Books
 Forest Birds of the Last Green Valley, by Robert J. Craig, Michael Altshul and Kathleen G. Beal: $29.95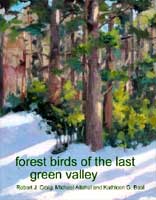 This 196-page book is a preliminary report from BCR's 8-year long Forest Bird Survey of Southern New England.  It's contents are now superseded by Forest Birds of Connecticut and Rhode Island (see below). This present volume is based on the first two years of survey, and is an atlas of the breeding and wintering forest birds of eastern Connecticut.  It details the populations and distributions of 84 species of the region.  The book is useful to natural resource planners, bird watchers and naturalists.  

You may purchase a print version of this book by sending us this order form and your check.  Purchasers receive a complimentary membership in Bird Conservation Research, Inc.  Alternatively, you may download a free pdf version of the book from our Research Journal page.
.........................
Great Day Trips to Connecticut's Critical Habitats, by Robert J. Craig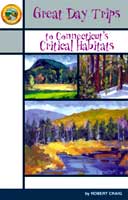 This 239-page book details 16 self-guided field trips to woodlands, marshes, swamps, bogs, beaches, islands, traprock ridges and marble valleys.  It also describes Connecticut's ecoregions and endangered species.
This book is available through Perry Heights Press: www.cttrips.com/pages/cthabsgd.html.
.........................
Forest Birds of Connecticut and Rhode Island, by Robert J. Craig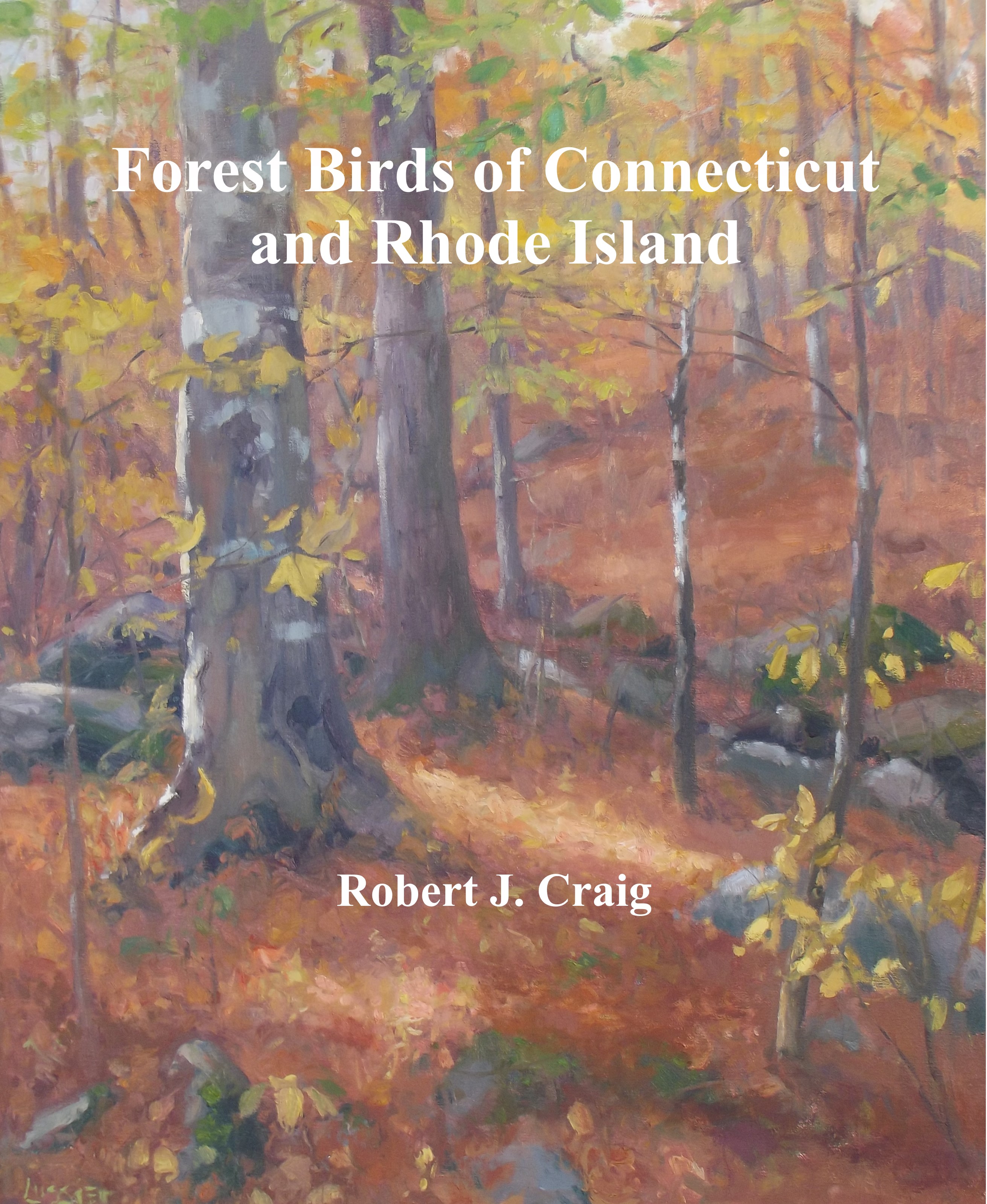 This 255-page book describes the population densities, distributions and habitat use of 88 breeding  and 51 wintering forest bird species of Connecticut and Rhode Island.  It is presently available only through download from Arts and Academic Publishing, which also may be accessed through our Research Journal page.  Upon completion of our species sponsor campaign, and print version also will be available here.